William B. Jordan donates a Velázquez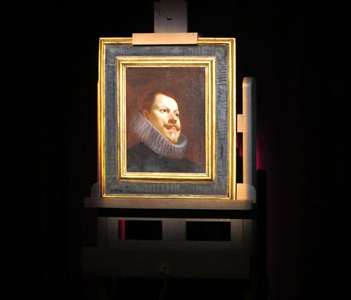 Click on the image to
magnify
.
In 2016,
William B. Jordan
donated the
Portrait of Philip III
,
a previously unknown work by Diego Velázquez, to American
Friends of the Prado Museum.
The discovery of the work and attribution carried out by
Dr. Jordan was corroborated by the Museo del Prado;
it is an oil on canvas considered a preparatory portrait for
the artist´s epic composition of
The expulsion of the Moriscos
lost in the Alcázar fire of 1734 in Madrid.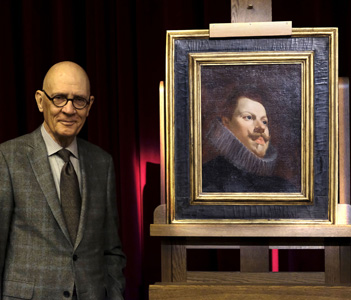 William B. Jordan and the Portrait of Philip III

The Portrait of Philip III is now displayed in Room 24
of the Villanueva Building, one of its most emblematic
spaces, at the heart of the permanent collection and
next to Philip II offering the Infante don Fernando to
Victory by Titian.

The gift is a landmark commencement for American
Friends of the Prado Museum in its mission to support,
preserve and disseminate knowledge of the excellent
European artistic heritage held by the Museo del Prado.

See video